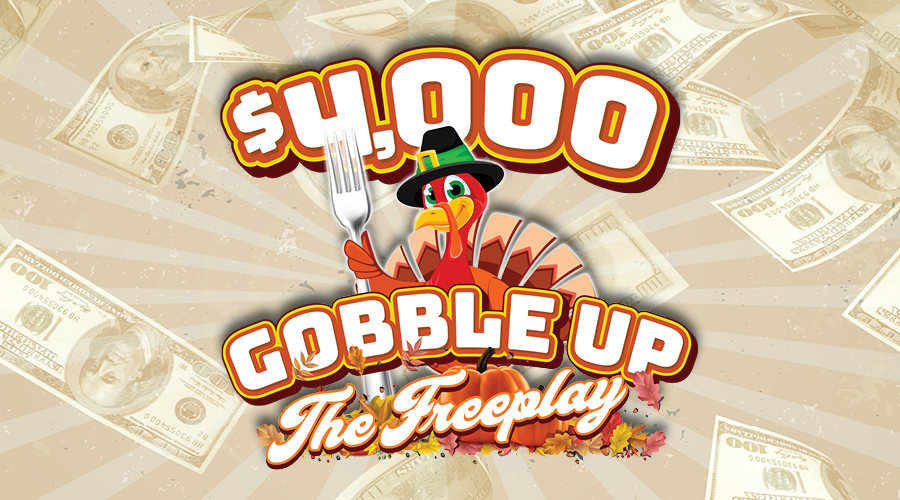 $4,000 Gobble Up the Freeplay
THURSDAY, NOVEMBER 23, 2023
Gobble Gobble!
Thanksgiving Day we are giving away $4,000 in our Gobble Up the Freeplay drawing!
Every 20 minutes, 3 lucky guests will win $75 Freeplay and at the Top of each Hour, 1 lucky guest will win between $250-$500 Freeplay!
Join us on Thanksgiving Day, Thursday, November 23rd from 6PM-11PM for a chance to win your share of $4,000 Freeplay!
All Guests are eligible and can earn UNLIMITED entries ALL DAY by playing with their Winners' Circle Card!