Playing at Red Mile is even more rewarding when you join our Winners' Circle Club!
Enjoy exclusive benefits right out of the gate! Plus, signing up is fast, free and easy!
Our tiered program gets you bigger and better rewards the more you play
Receive offers and free play in our monthly mailer
Participate in member only drawings, promotions, & food specials
Use your points for freeplay, meals, & hotel stays
Community perks – receive discounts at select local businesses
Plus, so much more!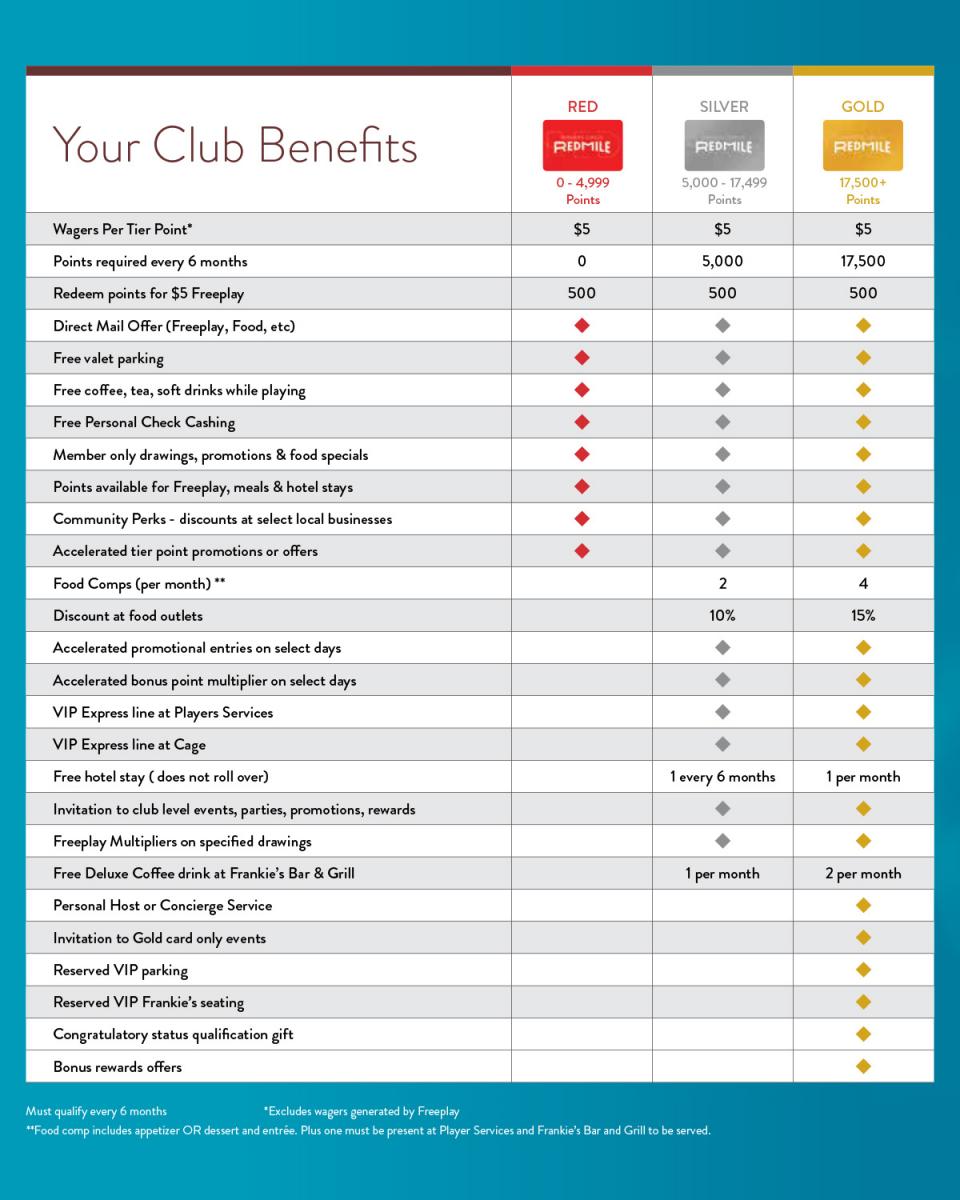 Earning Structure
As of January 1, 2022, all tier point balances are 0
All members have a 6 month earning period: January 1 – June 30 & July 1 – December 31 
Red: 0-4999, Silver: 5000-17499, Gold: 17500+ points earned during each 6 month period